The epidemic has worsened Canada's need for nurses. Offering avenues to permanent residency for foreign nurses is one strategy to fill employment gaps in the business.
Even before the epidemic, Canada was facing nurse shortages. Since COVID-19 swept the globe in March 2020, the federal and provincial governments have been implementing initiatives to attract more nurses to enter the workforce.
Ontario, for example, plans to invest $342 million over the next five years to employ nearly 13,000 healthcare staff. BC has agreed to pay up to $16,000 in application costs, English language testing, and educational upgrading to around 1,500 globally educated nurses. In addition, Quebec is investing $65 million to recruit and educate roughly 1,000 francophone nurses.
With all of these nursing incentives, you may be asking how you might relocate your job to Canada. If you are already in Canada, you may wish to learn about the immigration options that are open to you.
Before we go over some of the most common immigration routes for nurses, it is important to note that this is not an entire list. Canada alone has over 100 economic immigration schemes. Because nursing is frequently considered "skilled employment," nurses may be qualified for almost any programme that requires "skilled work."
The NOC code and skill level are critical for eligibility.
According to the National Occupation Classification of the Canadian government, nursing falls into one of two groups (NOC). The code for registered nurses and registered psychiatric nurses are NOC 3012, which corresponds to NOC skill level A. NOC 3233, licence practical nurses, falls under skill level B.
These codes and skill levels are crucial for deciding which immigration programmes you are eligible for, what other requirements you must achieve for a certain programme, and whether you were asked to apply in a particular provincial immigration draw.
Programs of Express Entry for nurses
Nurses may be qualified for the FSWP and the Canadian Experience Class (CEC). The Express Entry system manages these two federal immigration programmes.
Express Entry is a federal government internet system that processes immigration applications. Applicants for Canadian immigration submit their profiles to the system, which assigns them a score based on the Comprehensive Ranking System (CRS).
Express Entry applicants are awarded points based on their skilled job experience, age, education, and ability to communicate in an official language, among other things. In weekly Express Entry draws, the top-scoring individuals are asked to apply for permanent residence.
Although CEC and FSWP draws were halted during the pandemic, Immigration Minister Sean Fraser said that they will resume in early July. In addition, the processing time for new candidates would be reduced to six months.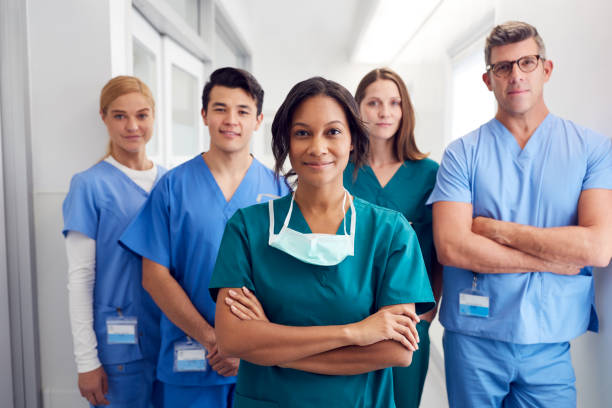 (Image Source:- Google)
Eligibility for the Federal Skilled Worker Program
The FSWP requires applicants to have at least one year of continuous work experience in a skilled vocation within the previous ten years. Work experience may have been gained abroad. In addition, an FSWP applicant must have a Canadian Language Benchmark (CLB) 7 in English or French in all four language competencies: reading, writing, speaking and listening. Furthermore, they must score at least 67/100 on a six-factor test that evaluates candidates' academic level, language abilities, and employment in Canada.
Eligibility for Canadian experience class
One year of competent job experience within the past three years is required by the CEC. Work experience must have taken place in Canada. Applicants with NOC 0 or A skill level job experience (such as registered nurses) must have at least a CLB 7. Applicants with NOC skill level B experience must have a CLB 5.
Neither programme requires a job offer, although having one may boost your chances of receiving an invitation to apply for permanent residency.
Program for Provincial Nominees
Although the federal government has the final say on who can come to Canada, provinces can propose applicants through the Provincial Nominee Program (PNP). Some PNPs are exclusive for nurses, while others require only specialised job experience. PNPs may occasionally arrange immigration nomination drawings exclusively for nurses.
Several jurisdictions have multiple nurse-welcoming programmes. PNPs will occasionally choose individuals through the Express Entry system and encourage them to file for a provincial nomination. If these applicants are nominated, their Express Entry score will be increased by 600 CRS points. This reward is more than sufficient to invite the individual to seek permanent residency.
The following are some of the PNP paths for nurses
Nurses are encouraged to apply through Ontario's Human Capital Priorities Stream.
Under its Skills Immigration and Express Entry paths, British Columbia has a Healthcare Professional category.
Saskatchewan has just established an International Health Worker EOI pool for nurses.
The Labour Market Priorities Stream in Nova Scotia sometimes runs draws in which nurses are invited to apply for a provincial nomination.
The Internationally Educated Nurses (IEN) programme in New Brunswick offers a route for international nurses who speak English or French.
Check Your Eligibility For Canada PR Visa